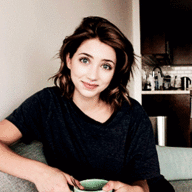 🌼 Social | Energetic | Optimistic | 2053 grad 🌼
Messages

1,390
OOC First Name

Daphne
Blood Status

Mixed Blood
Relationship Status

Seeing Somebody
Sexual Orientation

Straight (Elliot)
Wand

Curly 13 1/2 Inch Sturdy Mahogany Wand with Unicorn Hair Core
Age

3/2035 (18)
The weather was getting colder, which Alice didn't mind. She liked the crisp autumn air, the excuse to wear cute sweaters and drink a lot of tea. She had the day off today, which was a rare, but fun occasion. Her work at the ministry took a lot of energy but she really enjoyed it. Alice liked feeling useful like she was actually making a difference. At her current job, she had that feeling every day. It was too bad Elliot didn't have the day off as well, but Alice was happy she could spend some time with Lily. The younger woman was someone Alice still wanted to get to know better. Living together certainly made that easy, but they still mostly knew each other through Elliot. Lately, Alice had noticed Lily seemed a bit down. Today, she decided she was going to see if she could help her in any way. It would be nice to make a difference at home too. She found Lily in the kitchen, which Alice sort of thought of as her domain. She smiled at her and held up her hand in greeting.
"Hi Lily, good morning."
She said.
"What are you up to?"