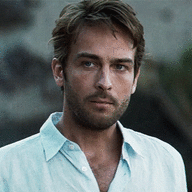 Messages

16,778
OOC First Name

Emzies
Blood Status

Unknown
Relationship Status

Married
Sexual Orientation

Heterosexual
Wand

Knotted 12 1/2" Sturdy Fir Wand with Thestral Tail Hair Core
Age

4/2015 (38)
Hey folks!
Welcome to HNZ's seventeenth birthday raffle!
So, the way the raffle works, is winning is down to pure chance! If you, unlike me, has never won a raffle, then now could be your time to shine!
The Prizes:
This one is fun, because what says birthday more than cake? Our first place prize will be getting a fun cake emoji icon next to your username, and get your username in a fabulous
hot pink
!
Our second place prize will also get the cake icon next to their username!
The Rules:
In the interest of keeping things fair, you can only apply once per roleplayer. So, when you do sign up, make sure to sign up with the character you'd like to receive the award!
I will give you prior warning for when entry closes and will also give a 24-hour notice for the draw. Good luck, and may the odds be ever in your favour. (A cross fandom reference??? Scandal.)
Admins unfortunately cannot take part!!
Please add your name to the list below, and if you have any questions, feel free to post them here, or PM me if you're more comfortable!
Code:

[b]List of Participants:[/b]
[list]
[*]
[*]
[*]
[/list]